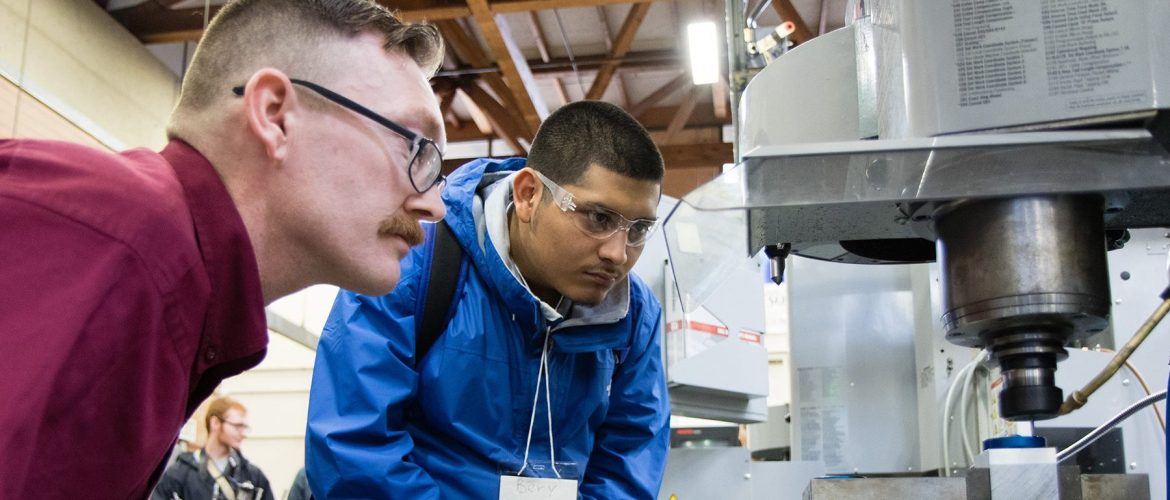 Are you ready to prepare the next generation of learners for work in high- wage and high-demand industries? 
To teach in an Oregon state approved CTE Program of Study, the instructor must have an appropriate CTE license or endorsement that is specific to the program career learning area.
Whether you are a licensed teacher wishing to add a CTE endorsement or an industry professional needing teaching experience, the Lane CTE team is here to help you!
We provide a variety of mentoring and training opportunities, as well as one-on-one support through the entire process! 
Contact Shareen Vogel and we will help you smoothly transition into CTE teaching.
CTE Licensure
Program of Study
An Oregon Career and Technical Education Program of Study (CTE POS) is a sequence of courses, aligned to industry standards at the secondary and postsecondary level that integrates technical and career skill proficiencies with academic content. A CTE POS prepares students for the workplace, further education, training, and community roles. State-approved Programs of Study are eligible to use federal Carl D. Perkins funds to help improve student performance.
Oregon's six Career Areas provide an organizational framework for Program of Study curriculum design. The six areas are
Agriculture, Food, and Natural Resource Systems
Arts, Information and Communication
Business and Management
Health and Biomedical Sciences
Human Resources
Industrial and Engineering Systems
More information can be found at Oregon Department of Education : Oregon's Career Areas : Career Areas
The Oregon Skill Sets contained within each Career Area are industry-created and industry-validated lists of the knowledge and skills expected of people to be successful in specific careers. These standards create the foundation for Oregon's state-approved Career and Technical Education Programs of Study.
CTE New Teacher Network
The New Teacher Network is a year-long professional learning opportunity designed for CTE teachers in their first three years of teaching. Participating teachers meet four times during the school year in a professional learning community with other new CTE teachers and a licensed teacher who serves as their mentor throughout the year. In addition to attending the PLCs, New Teacher Network teachers receive individual ongoing support in their classrooms from their mentor who assists with lesson planning, classroom set up and organization, and individual supports as requested. For more information, please contact Cassadie Ross or click here to view the 2021-22 recruitment flyer.
Add an Endorsement
If you are an experienced teacher who needs industry experience, we help you gain expertise and smoothly transition into CTE teaching.
Complete the industry work experience required by the Oregon Dept. of Education
Complete your professional development plan at an accelerated pace (15 months)
Receive mentoring and connect with fellow CTE teachers
Experienced CTE teachers who want to mentor new CTE teachers
National Resources