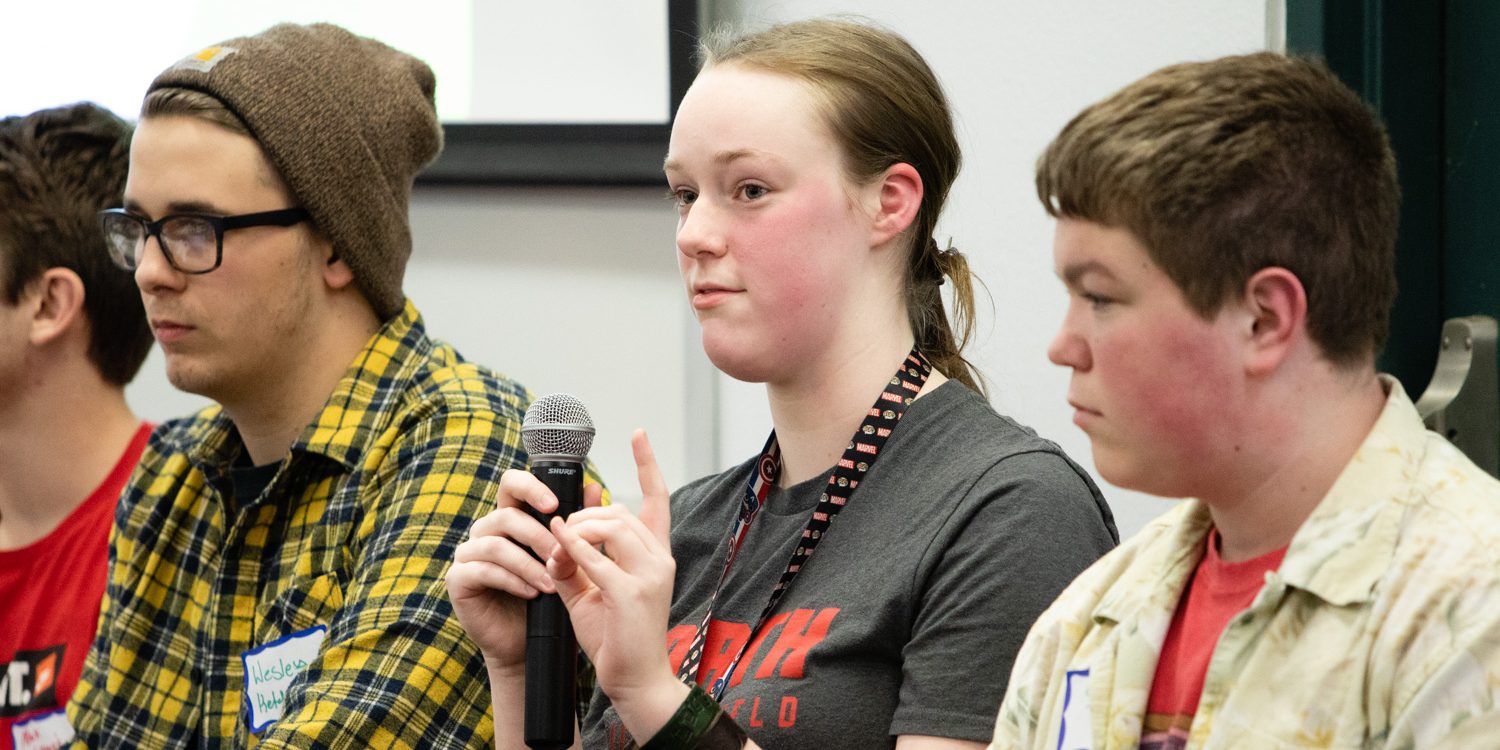 Is CTE for you?
Career and Technical Education (CTE) provides an important pathway to success for high school students like you and offers you opportunities to personalize your education based on your career interests and unique learning needs. 
CTE is no longer simply woodshop or cooking class but includes courses and programs designed to prepare you for careers in current or emerging professions. 
Every high school across Lane County has at least one CTE Program of Study. This includes a wide variety of disciplines that allow you to experience hands-on learning and acquire skills that are transferable to a multitude of future career pathways in healthcare, construction, technology, engineering, digital media, and many more. 
The Lane CTE team is excited to welcome you to the world of Career Technical Education!
CTEC Youth Voice
CTEC Youth Voice is a group of CTE students from schools across Lane County who meet regularly throughout the year to share their experiences, strategize improvements to the CTE programs in their schools, discuss issues of access and equity in CTE programs across the county, and provide recommendations to the CTE Consortium. For more information, please contact Cassadie Ross or read the CTEC Youth Voice Invitation here.
Pre-Apprenticeship
Why Pre-Apprenticeship?
High school students interested in the skilled trades and apprenticeship programs should consider completing Lane PACT– a Bureau of Labor and Industry (BOLI) approved pre-apprenticeship program. Lane PACT Program, approved by the state in July 2019, helps high school students be competitive for apprenticeship programs and skilled- trades jobs after high school graduation.
Benefits vary among apprenticeship programs; additional points on applications while others grant direct entry into apprenticeship programs. These benefits help younger applicants who often lack relevant work experience. Employers value the skills you will gain in the Lane PACT Program; including first aid and OSHA 10 training, at least one year of trades-related coursework in an approved Construction Technology Program of Study at your high school, and professional skills training like interview prep and resume writing.
Lane PACT participants complete a portfolio that clearly demonstrates their trades- related knowledge, skills and abilities. This is a helpful tool for students considering trades-related college and career programs. Successful completers receive a certificate from BOLI. For more information contact Lee Kounovsky.
Find out more:
Career & College Information
Elevate by Connected Lane County offers many career-connected learning services, including job shadows, internships, PDF guides to getting started in specific industries, and more. Visit their site
Lane Community College
National Resources